There has been a lot of talk recently of a relatively new Chinese Restaurant in the North Hills area. China Star has been getting a lot of positive word of mouth for their authentic Chinese menu. China Star has your typical American/Chinese hybrid menu, but they also have a special menu with specialties of the Sichuan region of China. Some of the specialties include Tan Tan Noodles, and Tea Smoked Duck.
Before getting into the review, I am just getting over the flu, so I decided not to be to adventurous this time around, and I decided to order some of the more traditional items off there regular Menu. My order included Cold Sesame Noodles, Pork Egg Foo Young, and General Tso's Chicken. Called in my order for takeout and was told it would be ready in 30 minutes. A half hour later I arrived and found my food waiting for me. The restaurant had quite a few people waiting for tables when I arrived. The dining room is rather small so expect a wait on Friday nights if you plan on eating at the restaurant.
Cold Sesame Noodles $3.95
Well to start off I tried out the Cold Sesame Noodles. These wound up being the highlight of my meal. These were your typical oriental rice flour noodles, but the sauce that these noodles came in was excellent. The sauce was Thai influenced with flavors of garlic, peanuts, sesame, and red chili oil. All of these flavors accompanied the noodles nicely. The noodles are also available hot for those that prefer it. My thought when I finished these noodles was damn I should have got two of these.
Pork Egg Foo Young $8.95
Next up was the Pork Egg Foo Young. The Foo Young came in a portion of 4 large patties accompanied by an oriental brown sauce. The sauce tasted like a typical brown gravy with notes of soy, ginger and garlic. The Foo Young patties were full of napa cabbage, carrots, sprouts, a generous amount of pork, and heaven forbid peas. As a note, your beloved reviewer hates peas. Dont know why, its always been that way for me. Sorry, cant help it. Despite the peas best effort to ruin the Foo Young, I found it to be one of the better Egg Foo Young's that I have tried. Being that I did not want to go through the whole dish avoiding those disgusting little green things, I gave it to my Mother. She was also of the opinion that the Egg Foo Young was very good, and she even ate the peas.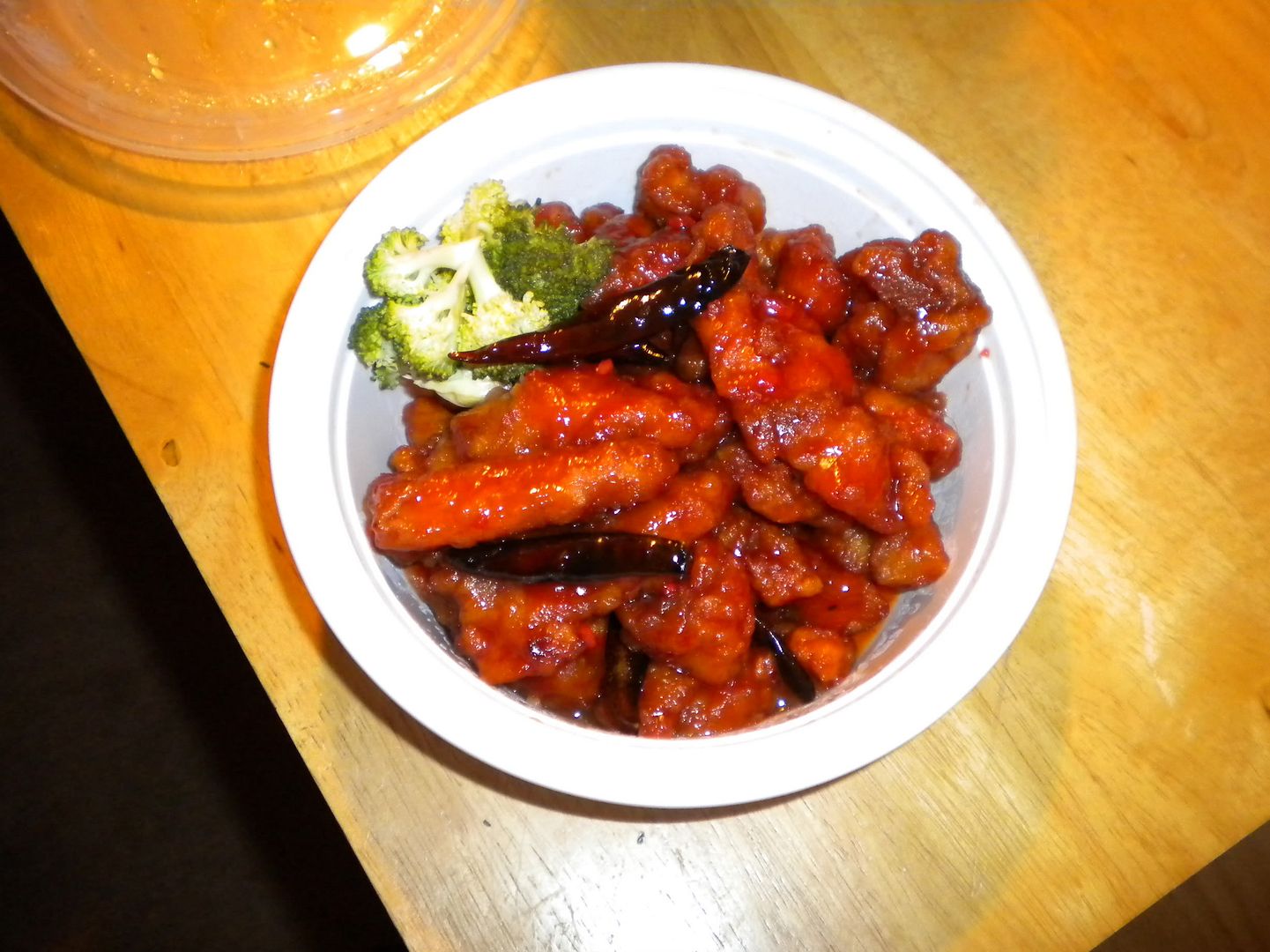 General Tso's Chicken $9.95
The General Tso's Chicken was the biggest disappointment of the meal. The serving was a generous amount, enough to feed two people. The sauce was typical of a General Tso's sauce, sweet, and slightly spicy. Matter of fact I was wishing that it could have been a little more spicy. The chicken in my opinion had a little too much batter on it, which led to the chicken being more gummy then crispy. The General Tso's at the
Sesame Inn
down McKnight Rd from China Star is the gold standard for this dish, and this version of General Tso's just didn't measure up.
In conclusion I found my dishes from China Star to be pretty darn tasty. Im looking forward to going back for another order of their Sesame Noodles, and I think I will try something off their authentic Sichuan menu.
REVIEW
Cold Sesame Noodles: 9/10
Pork Egg Foo Young: 7/10
General Tso's Chicken: 5/10
OVERALL: 7/10
China Star Restaurant
100 McIntyre Square
7900 McKnight Road
Pittsburgh, PA 15237
412-364-9933